Adam is growing up – A Student Admissions System that is reaching greater maturity with new features
​Who or what is Adam?
It's a "what" rather than a "who". Adam is a student admissions system by Simply Digital which has been created to facilitate UK higher education student admissions and student management.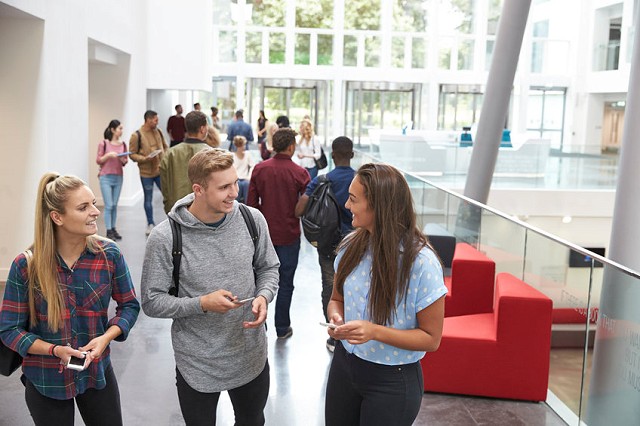 How has Adam taken account of the Covid-19 pandemic?
Many educational institutions had to modify their recruitment and teaching process during 2020 with fewer open days, little or no face-to-face interviews and a shift towards using video technology as a means of conducting meetings, interviews, lectures and assessments. Adam has evolved to include video content as part of the record management process. More of that later!
​What are the main benefits of using Adam?
Adam is not a generic system that has been forced into supporting a HESA process. Adam has been designed from the ground up to support HESA.
Unlike other, more complicated products originally aimed at universities and large colleges and reworked for alternative providers, ADAM is designed for you. You never need to remember or lookup a HESA code. HESA reports are generated with a single click.
ADAM saves time, money and frustration by collecting all the latest student information into one system, fully meeting the needs of HESA and your staff.

​What are Adam's latest features?
Applications
Contact info
Online
In-person
Multi-stage applications
One web portal for all stages of application and beyond
Optimised for desktop and mobile devices
Applicants, students and alumni can always access their data
Fully integrated WYSIWYG online content management system (CMS)
In-person interviews
Video interviews
Web portal for staff to review videos
Unlimited applications capacity per year

Enrolled students
Contact info
Finance
Assessments
Awards
Contact History
Document storage
Emergency Contacts
Medical records
Alumni
Contact info
Assessments
Awards
Contact History
Document storage
Courses
Unlimited
Unlimited course modules
Reports
Automatic HESA compliant reports with built-in validation (Updated every year)
Unlimited user-defined reports
Track admissions performance across all years

GDPR compliance built in
Integrations
Install on-premises or in cloud
​Adam's view of things
You might be interested to see one or two usage scenarios. Here are some shots of Adam in action.
1. Processing an application received from a student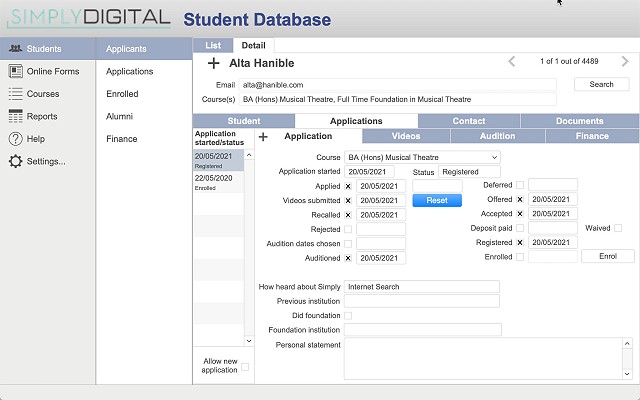 2. View showing an enrolled Student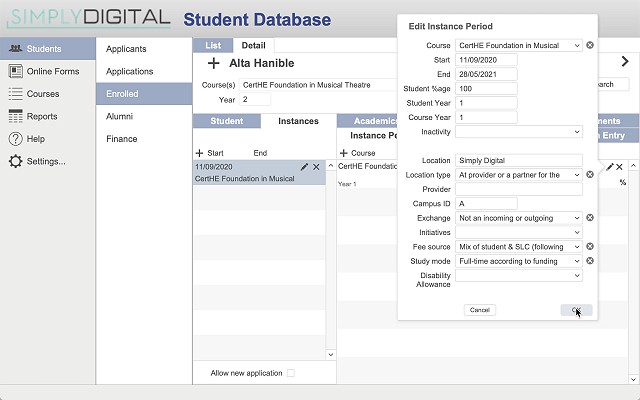 3. The student database Content Management System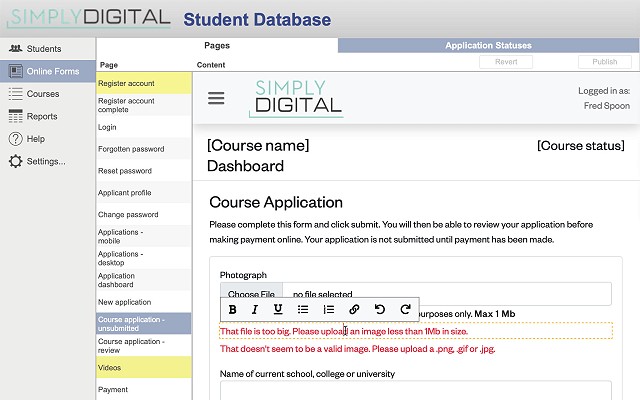 4. Portal for applicants use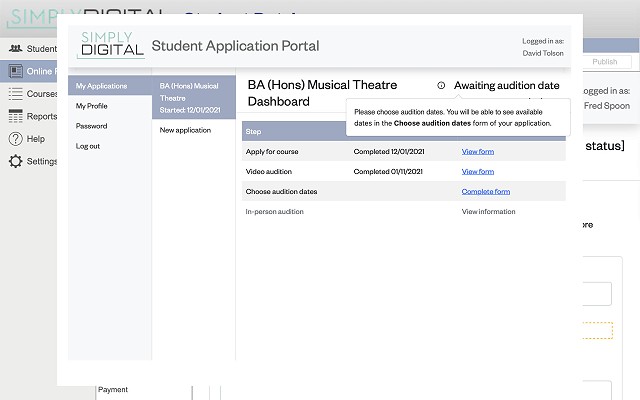 5. Support for video content
One of the recent innovations has been the use of video for interviewing and assessing students. This video content can now be referenced and stored as a part of Adam's record keeping.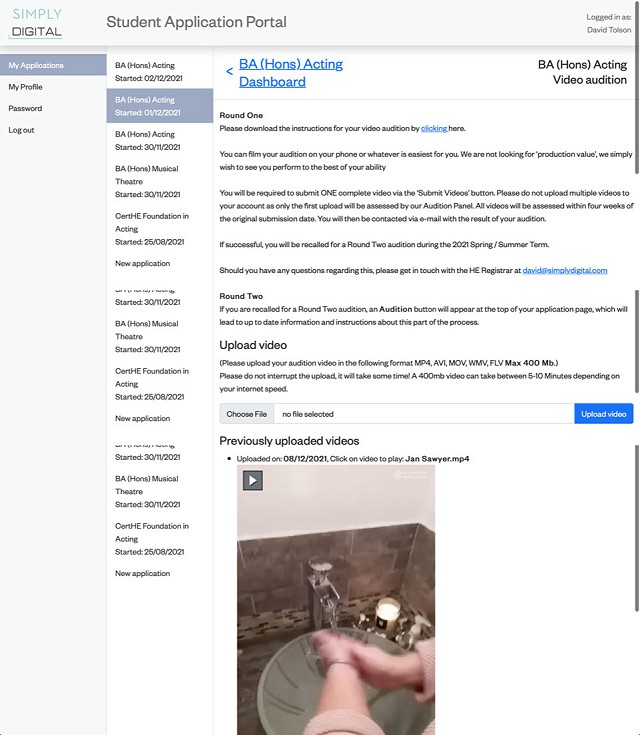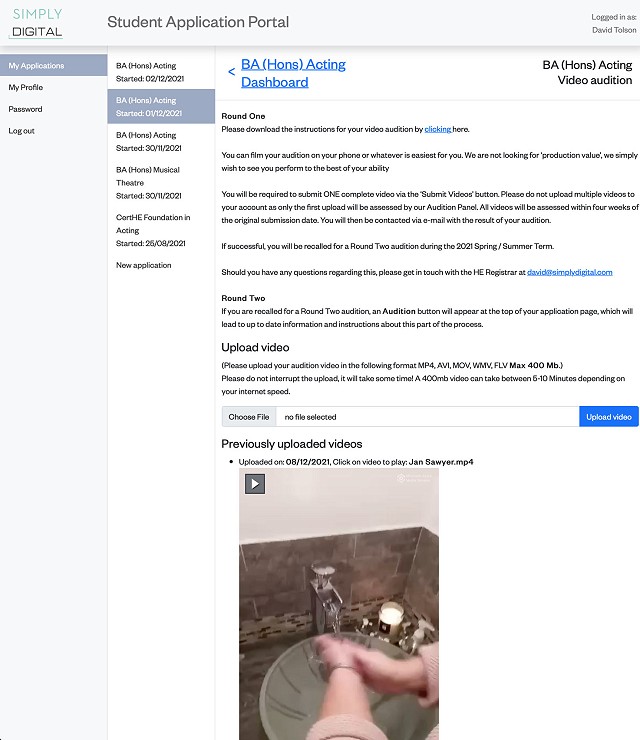 ​Want to find out more?
We can arrange a further discussion or demonstration so that you can see the benefits of Adam for yourself.
---